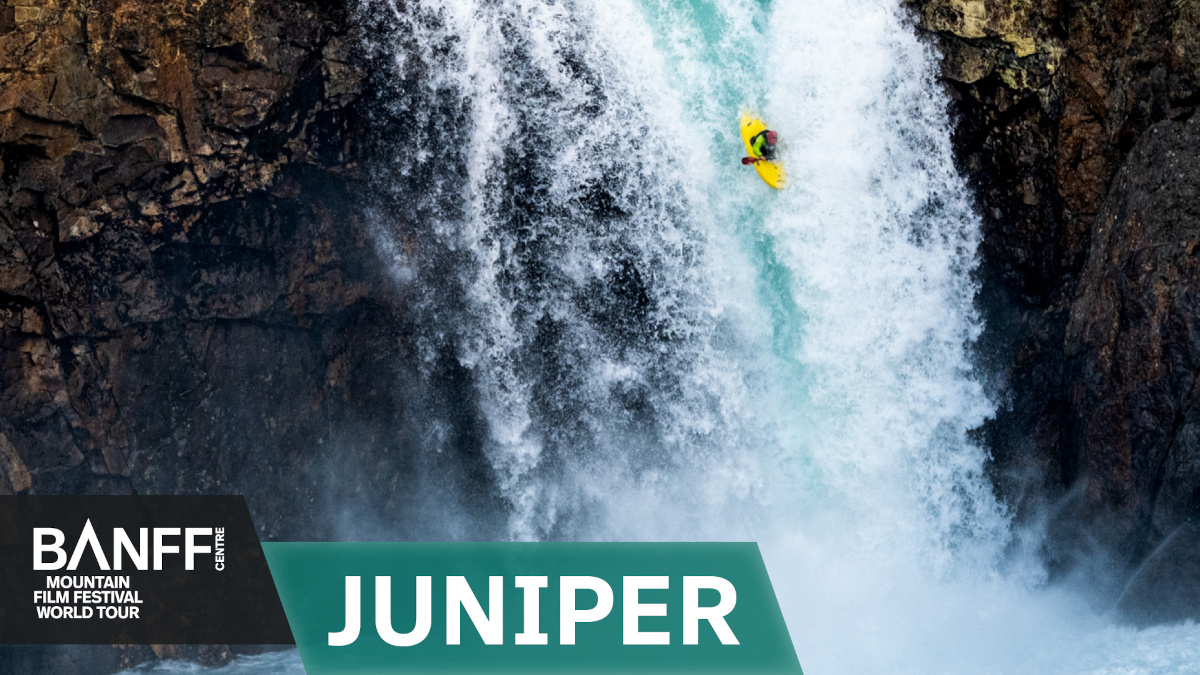 Banff - Juniper Film Program
Thursday, March 30, 2023 - 7:30 PM
---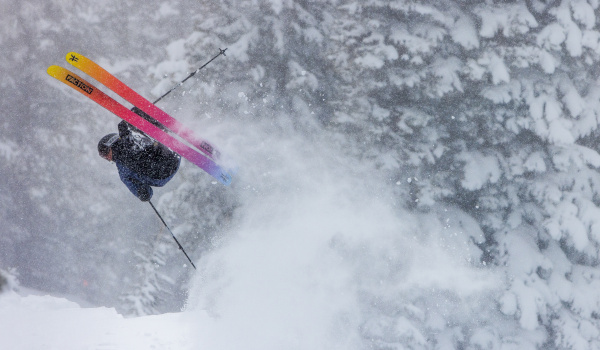 Alta
2022, Switzerland, 5 minutes
Filmmaker: Etienne Mrel, Tim Harty, The Faction Collective
Advisory: Coarse language
A team of high-performance riders travels to Alta, Utah for a spring freeskiing session that delivers all styles and conditions of skiing.
---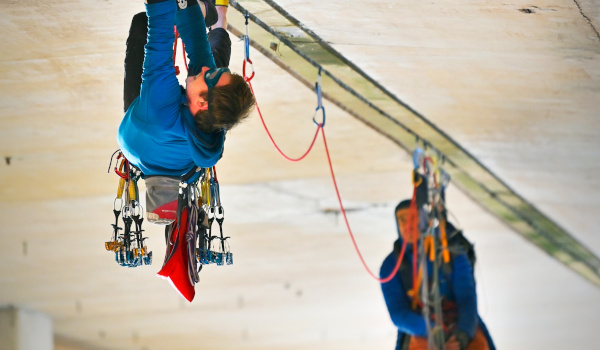 REEL ROCK 16: Bridge Boys
2022, USA, 28 minutes
Filmmaker: Nick Rosen, Peter Mortimer, Zachary Barr, Reel Rock
Advisory: Coarse language
A horizontal big-wall adventure on the longest, most ridiculous crack climb ever attempted.
---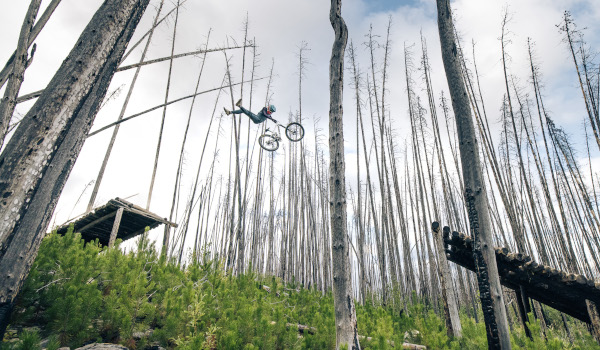 Continuum
2021, Canada, 2 minutes
Filmmaker: Harrison Mendel, Harrison Mendel Inc.
Everything is connected. Each ride is an extension of the one before and each re-entry is a transition to the next launch. Each experience builds toward a flow state of endless progression.
---
Before They Fall
2021, Canada, 40 minutes
Filmmaker: Cam MacArthur, Momme Halbe, Ecologyst Films
Advisory: Coarse language
A decades-long battle to protect old-growth forests in British Columbia escalates when conservation groups, First Nations, scientists, and land defenders block a logging company from accessing the last unprotected watershed on southern Vancouver Island.
---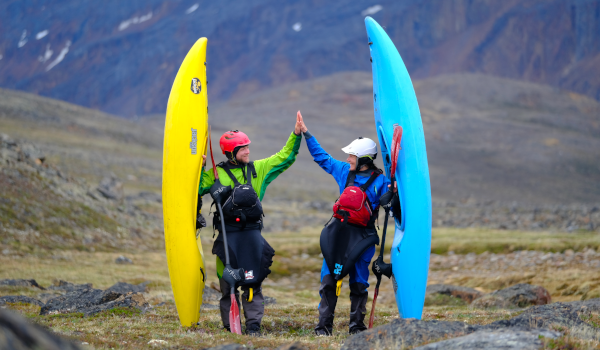 A Baffin Vacation
2022, Canada, 12 minutes
Filmmaker: Sarah McNair-Landry, Erik Boomer, Rush Sturges, River Roots
Advisory: Coarse language
Erik Boomer and Sarah McNair-Landry set off on a 45-day expedition through Baffin Island in search of stunning cliffs to climb and unexplored rivers to kayak.
---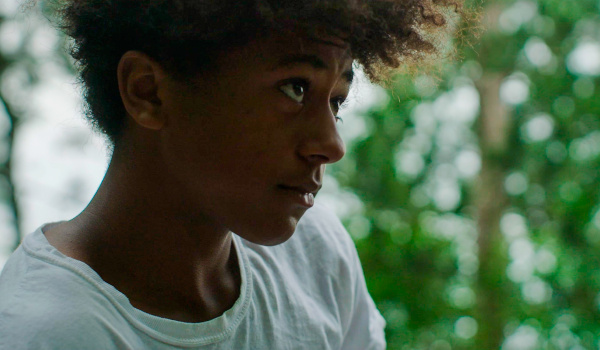 Wood Hood
2021, USA, 16 minutes
Filmmaker: Alexander Cullen, Andy Isaacson, Manny Almonte, Resonant Pictures
DeVaughn (15) from New York City craves a quiet place to escape the chaos of his home, the city, and kids that steal from him. On a weekend-long group camping trip, we witness the joy and growth that is possible when kids have an opportunity to find that quiet place.
---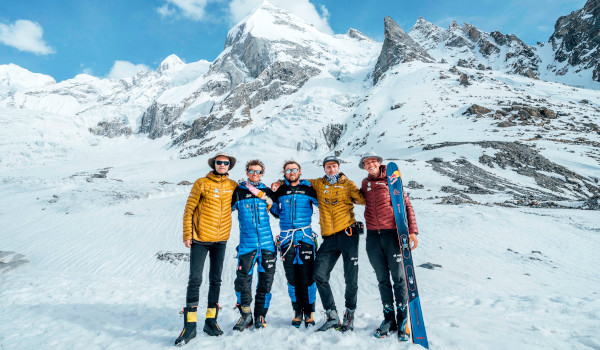 Doo Sar: A Karakoram Ski Expedition Film (Tour Edit)
2021, Poland, 20 minutes
Filmmaker: Jakub Gzela, Andrzej Bargiel, Andrzej Bargiel Sport Promotion
Andrzej Bargiel and Jdrek Baranowski set off to the Karakoram for an adventure full of passion and love that has them freeriding at over 6,000 metres above sea level!
---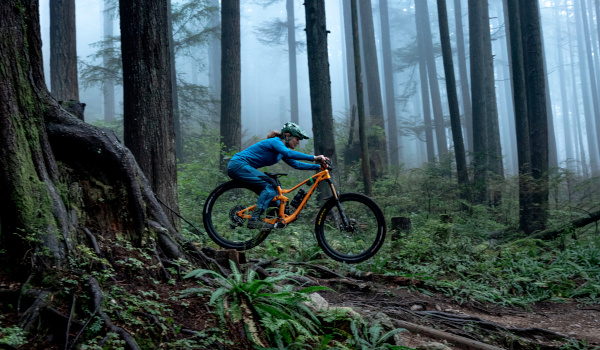 North Shore Betty
2021, USA & Canada, 12 minutes
Filmmaker: Travis Rummel, Darcy Hennessey Turenne, Felt Soul Media, Well Travelled Collective
Advisory: Coarse language
Betty Birrell picked up mountain biking at age 45, in the misty forests above North Vancouver, after a career as a mountaineer and professional windsurfer. Three decades later, she is proof that youre never too old to send.
---