Douglas Miller Honorary Scholarship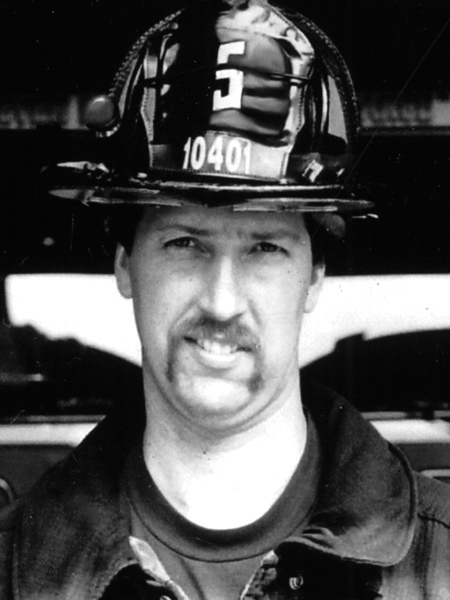 Barbara Daye, Dean of Students, emerita at Appalachian State University, wishes to remember the Miller family through funding a scholarship for a deserving University Recreation student employee. This recognition goes to an individual who serves University Recreation as a genuine and selfless ambassador just as Douglas Miller did as a New York firefighter when entering the World Trade Towers on September 11, 2001. His dedication, courage and selfless service is a distinguished example for the students of University Recreation. Mr. Miller served his profession honorably, which University Recreation wishes to promote in their student employees through recognition and awarding of this scholarship in Mr. Miller's name.

Douglas Miller, New York Fire Department

The award is for the amount of $500 and is awarded for each fall semester.
We will award three (3) scholarships for the Fall 2017 semester.
For more information and to apply: Douglas Miller Honorary Scholarship Application Procedure
Previous Winners of the Douglas Miller Honorary Scholarship
Sam Stroup - Spring 2012
Lauren Bell - Spring 2013
Whitney Blalock - Spring 2013
Zach Hunter - Spring 2014
Hayley Calkin - Spring 2015
Joseph Gannon - Spring 2015
Sarean Gaynor-Metzinger - Spring 2016
Lauren Janik - Spring 2016
Emily Rivers - Spring 2016
---
University Recreation would like to extend its gratitude to Ms. Barbara Daye for providing funding for these scholarships.
Contact Us
Physical Address:
Student Recreation Center
150 Bodenheimer Drive
Boone, North Carolina 28608
SRC Main Office: (828) 262-2100
UREC Hotline (828) 262-UREC
(for game schedules and cancellations)
SRC Console: (828) 262-8704
Quinn Rec Center: (828) 262-3035
Mt. Mitchell Fitness Center: (828) 262-8301
The department of UREC in the division of Student Affairs.