Bike App
About Us
Bike App supports the Appalachian State community through education and advocacy for a more sustainable, bike-friendly campus and town.
Location
Bike App is located on Rivers St across from Katherine Harper Hall. No need to sign-up in advance, just drop by the trailer during our hours for free bicycle tunings, repairs, and other educational opportunities.
Bike App Hours
We are excited to announce that Bike App will open for the 2023 Fall Semester on Wed. Aug. 23. We will be open Monday and Wednesday from 12:00 - 3:00pm and Tuesday and Thursday from 2:00 - 5:00pm. Drop by for a free tune up for your bike by our friendly Bike App Technicians who are excited to help you out and see you! (We will not be open on the following days: Sept. 4, Oct. 16 and Oct. 17.) The last day of operations for the Fall Semester is Tue. Nov. 21.)
We are also going to be offering specific bike clinics this spring focusing on derailleur adjustments, flat tires, and brake adjustments. Check back here for exact times and dates. These clinics will be offered in addition to our regular drop-in hours listed above.
Clinics
Bike App offers clinics to help you learn a new skill to provided maintence on your own bike. Located at the Bike App trailer, clinics are free and open to any member of the AppState community.
Interested in getting involved? Contact Jacob Norris at norrisjw1@appstate.edu.
To plan your bike routes around Boone check out the map below to help navigate your ride.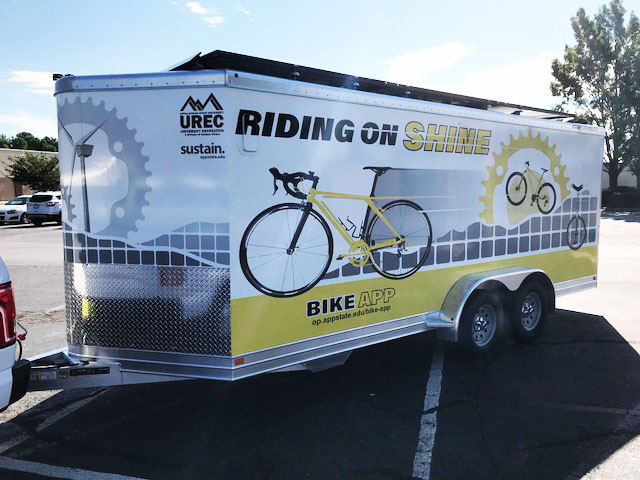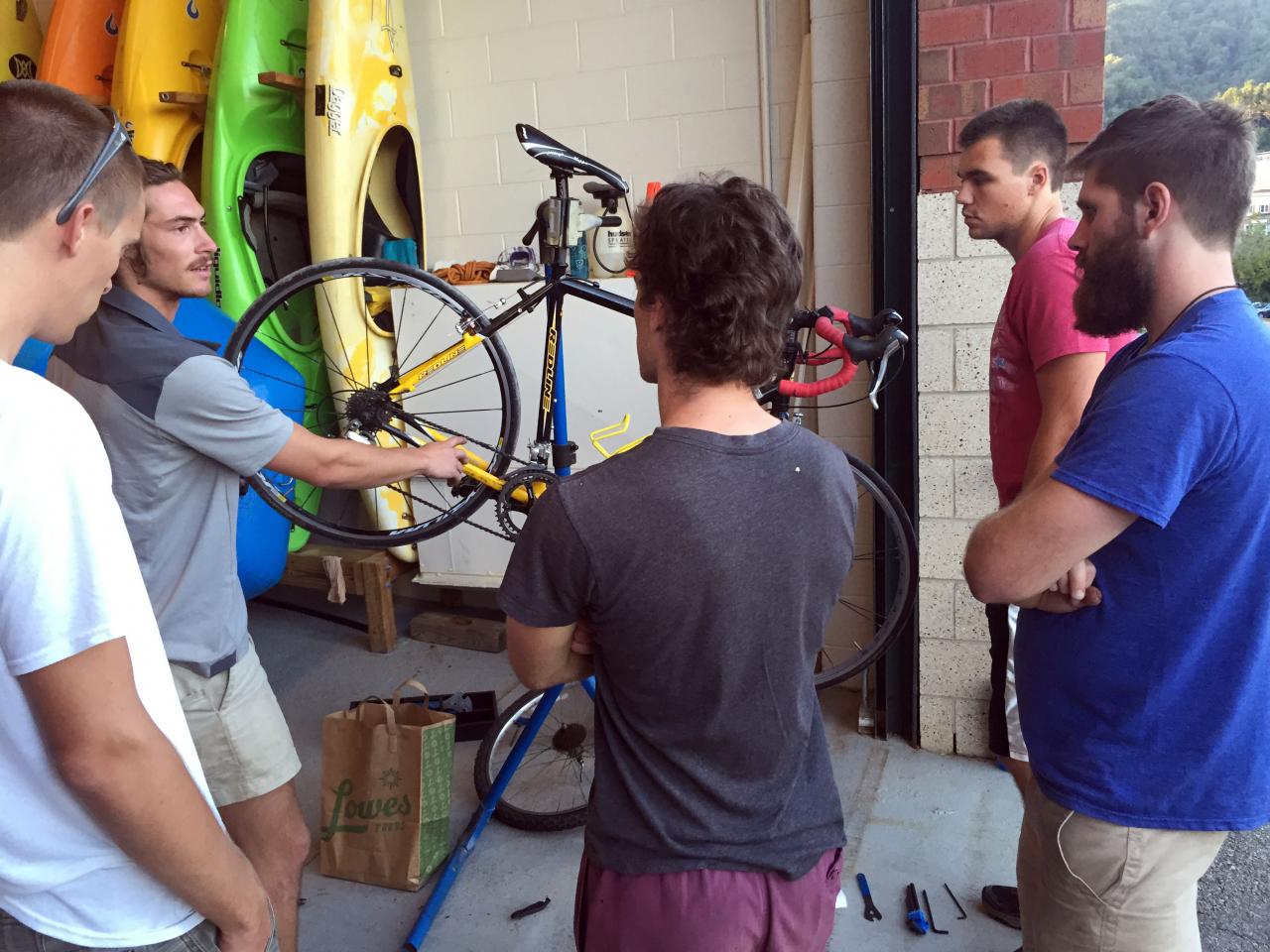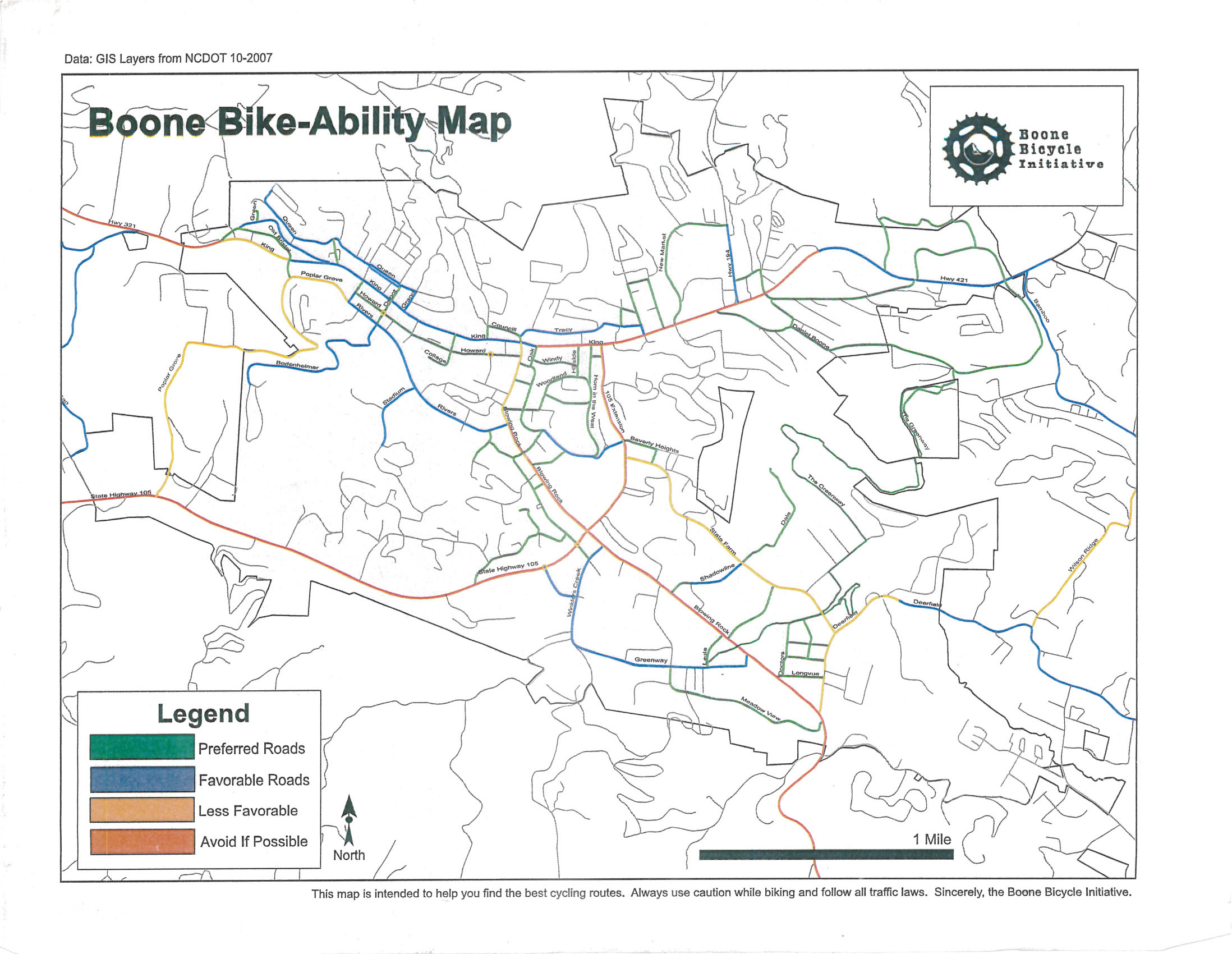 ---