Recreation Swim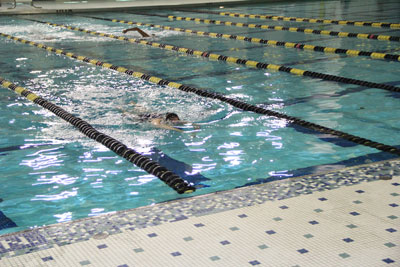 The pool is OPEN for recreational swim beginning Summer 2021.
We are also OPEN for Lap Swim.
Whenever the pool is open, the shallow end is not available during the following times:
Swim Lessons (see swim class schedule for specific dates)
Kayak Roll Clinics: 7:00pm (Refer to Kayak Clinics Page)
Camps during the summer
Other specialized aquatic programming
The pool temperature is 81-83 degrees Fahrenheit.
Children under 12 who are less than 5 feet tall and are non-swimmers or have limited swimming ability (use flotation devices) must be supervised within 5 yards by an adult who is in the water.
Equipment such as noodles, water toys, fins, etc. may be used from the closet with a person over 16 years of ages retrieving and returning the equipment after usage.
---