The university remains open, with emergency management protocols activated and operational modifications and precautions in place. Read the latest updates.
Kayak Roll Clinics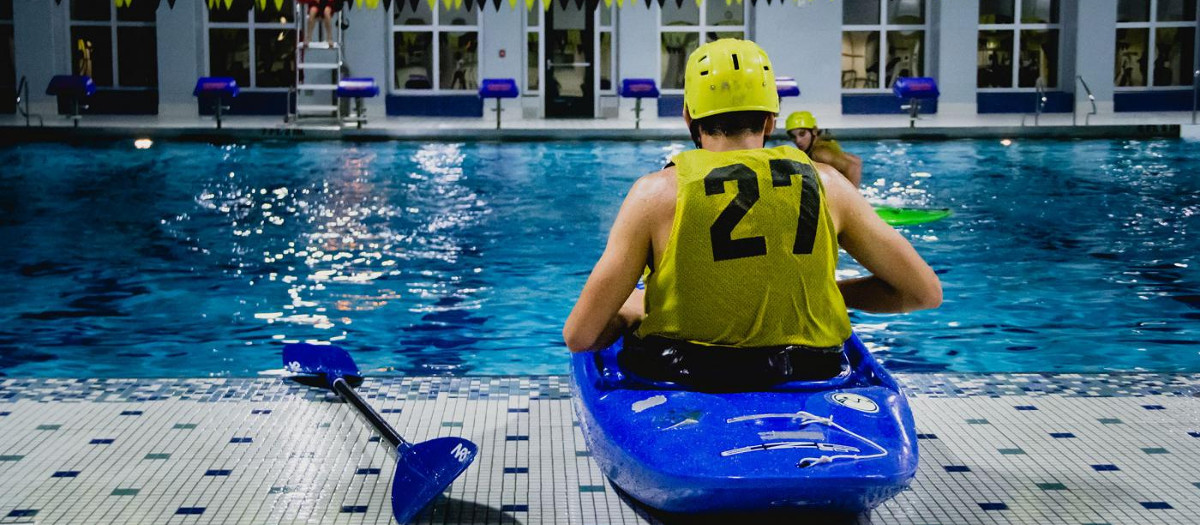 Fall Semester - Wednesday Nights, 8:00pm - 9:30pm
Interested in learning to roll? Perhaps your roll needs some work? Join us for our free roll clinics. Talented staff will work individually with you until you feel comfortable with your roll!
Kayak Roll Clinics clinics take place at the Student Recreation Center's indoor pool in collaboration with Outdoor Programs.
If you want to bring your own boat, that's cool. Just bring it to the outside door of the pool. A staff member will let you drop the boat on the inside, then you'll need to walk around to the front to enter the facility as you normally would. Thanks for working with us.
**During the winter months, if the sidewalks are covered with snow, ice, salt, etc. Boats will not be allowed to enter the facility—you'll have to use one of ours. Thanks!**
---