Lifeguarding Re-Certification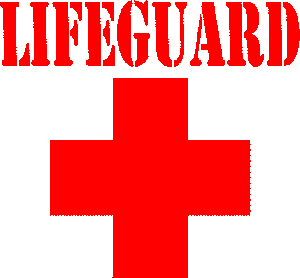 Re-Certification Class
This course offers certification through the American Red Cross in lifeguarding and first aid, and CPR/AED for the Professional.
This program is open to those who have a current lifeguard training certificate.
Lifeguard Re-Certification Classes are taught through the Blended Learning Format
Course length: 19.5 hours
The blended-learning lifeguard course builds the same knowledge and skills as the traditional in-person training. The online format includes interactive lessons and activities that can be completed on your own time before the start of the first session date. Instructor-led sessions reinforce the learning and the practical skill
Certification Requirements
Successfully complete the prerequisites.
Attend and actively participate in all class sessions.
Demonstrate competency in all required skills and activities.
Demonstrate competency in all required final rescue skill scenarios.
Score a minimum of 80 percent on the instructor course final written exam.
Individuals in the Lifeguard (blended learning format must successfully complete the online sessions before the start of class).

Prerequisites (completed on the first class)

Must be at least 15 years of age by the end of the training.
Swim 300 yards continuously demonstrating front crawl, breaststroke or a combination of both.
Tread water for two minutes using only the participant's legs.
Complete a timed event within 1 minute and 40 seconds without goggles.Starting in the water the participant will swim 20 yards to retrieve a 10-pound object at a depth of 10 feet by either performing a feet-first surface dive or a head-first surface dive.
Dates and Times
Class Fall Semester 2021 TBD
Dates:
Cost : General Rate $85 Student Rate $65
Lifeguard Registration: Register under Certifications Aquatic Safety Training Click Here http://apprec.appstate.edu
Register Early Limited space Open Augest 2021
What to Bring:
Swimsuit, towel, and goggles, notebook, and pen/pencil

---