The university remains open, with emergency management protocols activated and operational modifications and precautions in place. Read the latest updates.

Challenge Courses
Virtual Team Building
University Recreation's Outdoor Program offers a range of virtual team building options based on your group's needs. Program options can last up to an hour and a half long and can help build new group relationships and group norms through fun shared experiences. Programs can be centered around establishing a foundation for leadership development, communication, trust, and more!
Group Interaction Course
This is our most popular course. The GIC takes place on our lower field and is facilitated with low element obstacles and team-building activities. This course is recommended for 10-100 participant groups that hope to establish a group identity, develop a trajectory to achieve goals, and to realize their group's potential.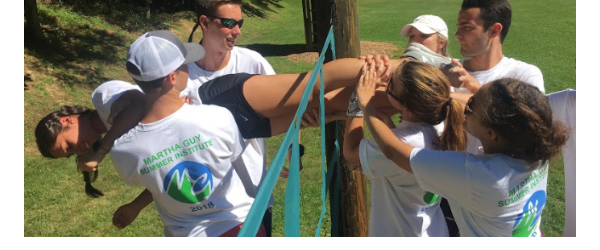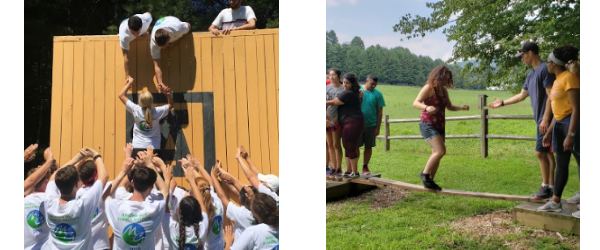 Team Development Course
This course is facilitated near the Broadstone lodge and is structured around a team rescue-scenario or alternative scenarios. This experience provides 8-16 participant groups with the time and resources necessary to recognize intergroup barriers, challenge communicative norms, develop strategies, and to set in place new perspectives for overcoming conflict or achieving greater success.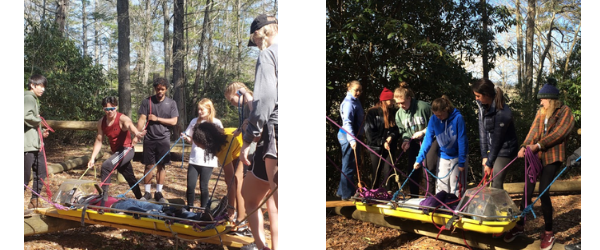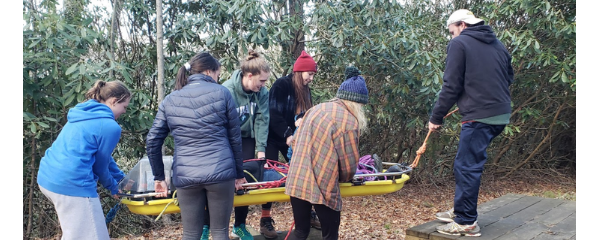 Alpine Tower Course
This course is facilitated on Broadstone's Alpine Tower, located beside the lower field, and works best for groups of 10-45 participants. This experience involves learning basic skills associated with climbing and belaying, as well as developing group dynamics on and off the ground.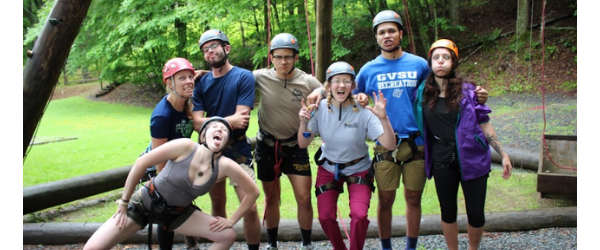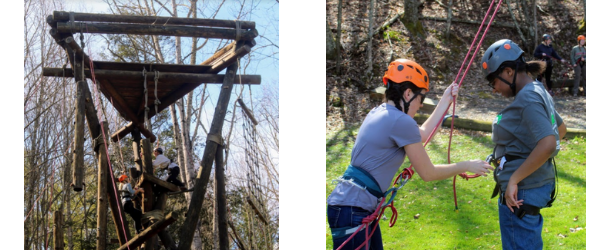 High Ropes Course
This course is facilitated near the Broadstone lodge and provides a more challenging experience to groups of 10-45 participants. This dynamic course combines personal development with team cooperation and trust-building through a series of high-element obstacles.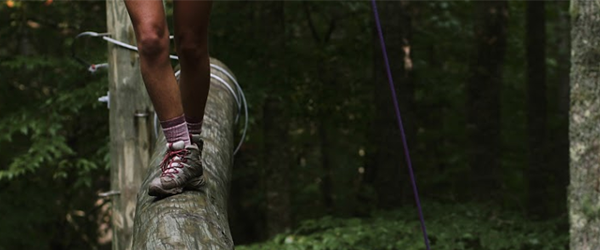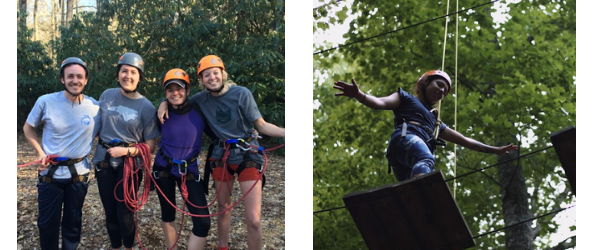 ---